---
---
Streetsim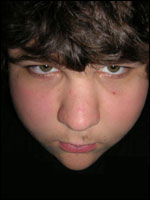 Name: Ethan Long
Location: Hamden, CT
Age: 15
Occupation: Camp Counselor and proud of it.
Bio: I go to HHS in Hamden, CT and I hope to one day become a sound designer in media.
Favorites
VA Flick: Mallrats when I'm happy, Chasing Amy when I'm sad.
TV Show: My Name is Earl.
Films: Star Wars, 12 Angry Men.
Music: They Might Be Giants, John Williams.
Books: Harry Potter.
Quote: "If you make yourself more than just a man, if you devote yourself to an ideal, you become something else entirely." - Henri Ducard
Actors: Natalie Portman, Jason Lee.
Websites: http://www.merkey.net, http://www.ytmnd.com
Hobbies: Music.

| | |
| --- | --- |
| | RasAlGhul37 |