Vulgarthon 2005 at the Historic Arclight Cinerama Dome!:
After years of bitching and moaning "When, Lord?! When's it gonna be our time?!" the West Coast is finally getting in on all the sweet, sweet Vulgarthon action! A little piece of Red Bank comes to Los Angeles, as View Askew takes over the historic Cinerama Dome for one day only - Monday, March 28th, 2005!
Peep out 5 flicks never before screened in the Dome! Marvel as special guest speakers provide A's for your Q's after each screening!
And what flicks and which guests are in store for you? Read on:
And who will the special guests be? Read above and connect the dots!
"Seventy five fucking bucks?!" you're asking. "I mean, Jesus - do I get a blowjob with that entry fee, or what?!" Well, no - but you do get a sweet, souvenir t-shirt!
The Details:
Date:
Monday, March 28th, 2005
Time:
10:00am - Midnight (ie - all day)
Location:
The Historic Arclight Cinerama Dome
6360 West Sunset Boulevard
Los Angeles, California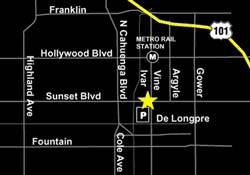 Tickets:
Tickets for this event are $75.00 each and are only available here. Do not call the Arclight or the Cinerama Dome for tickets.
VULGARTHON 2005 TICKETS ARE NON-REFUNDABLE!!
Ticketing Procedure:
Confirmation Numbers will be assigned VIA E-MAIL within three days of the online purchase of your ticket. PLEASE USE A VALID E-MAIL ADDRESS (not to mention an email address that you check frequently) WHEN YOU ORDER.
Paper tickets will not be issued for this event. Instead, attendees will be given a souvenir t-shirt that will function as the Vulgarthon entry ticket. Make sure you choose a t-shirt size when ordering your ticket (sizes S, M, L, XL, XXL, XXXL).
There are only 850 seats available, so order now!