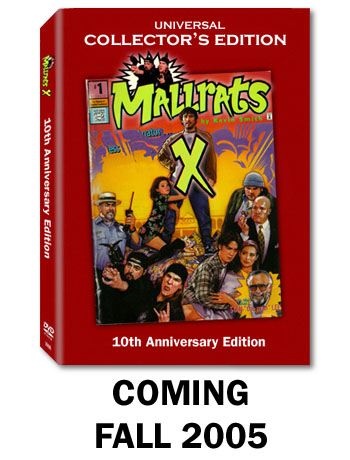 In 1996 we launched a grass roots campaign for a better laserdisc (which, before DVD, was the leading format for collectors who wanted to see extras and commentaries at home). In 1999 this campaign was realized with the Mallrats Special Edition DVD.
At this time, the DVD is our of print as we prepare to bring your the Mallrats 10th Anniversary DVD which will be hitting shelves in the fall of 2005.
The ABC Family Friendly Cut
The ABC network debut of Mallrats restored some of the lost footage. You can take a look at some of what was cut here.